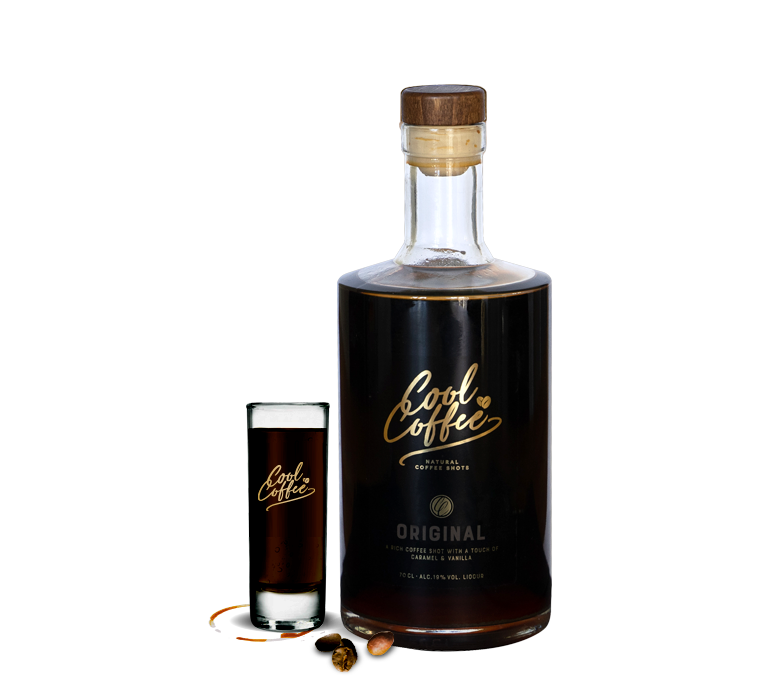 COFFEE WITH
A TOUCH
OF CARAMEL&VANILLA
Cool-Coffee Original holds 19% alc., and is the first variant in a new series of cold-brewed coffee shots with alcohol. Serve it cool, feel the energy from the natural caffeine and enjoy the rounded taste of real coffee!
With limited sugar Cool-Coffee cannot be characterized as a traditional liquor, and thus we have managed to develop a natural series that differs from the alternatives.
Besides cold brew and vodka, Cool-Coffee Original is sweetened with a touch caramel and vanilla to balance the experience. If you love coffee you will, without a doubt, love Cool-Coffee cold brew shots.